From time to time, there appears on the scene a talent that makes music lovers sit up and take note. A voice that stops you in your tracks and makes you want to listen.
Such a talent is Vanessa Haynes.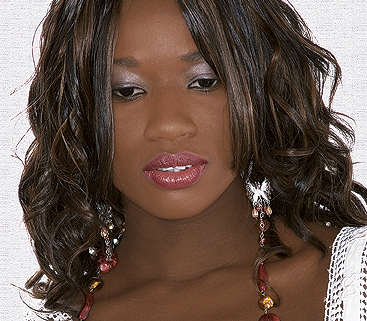 When she came to the attention of Change of Weather Records he knew he had work with her. She was beginning to make waves wherever she sang. Not only was she getting all the musicians excited, but also she had that other rare quality, so often lacking in introverted talents – she had great charisma and contact with the audience. In instinctive interaction.
We decided to make the album based around songs from 3 writers – Vanessa Haynes, Paul Carmichael, and Paul's colleague Jeff Young, who plays keyboards with such artists as Jackson Browne, Sting, and Donald Fagen. We flew Jeff over, and went into Eastcote studio with the great drummer Richard Bailey (Incognito, Jeff Beck), and recorded live rhythm tracks, featuring Jeff's outstanding Wurlitzer Piano, and Hammond Organ skills. We added Dave Ital (Curently touring with Craig David) on guitar to complete the basic tracks.